Affiliate Disclosure
As an Amazon affiliate, I earn from qualifying purchases.
In this post, I explore two related but similar questions: Is Amazon Alexa free to use? And I will also address the question Is there a monthly fee to use Alexa?
If you are new to the wonderful world of Amazon Alexa, you may be wondering if she is free to use or if there are any hidden fees and charges to use Amazon's world-famous AI.
Here's the scoop.
Is Alexa Free? The Quick Answer.
Is Amazon Alexa free to use? The good news is that the short answer is yes. Amazon Alexa is free.
Alexa is Amazon's AI [Artificial Intelligence]. "She" is the equivalent of Google Assistant, Apple's Siri, Samsung Bixby, and Microsoft's Cortana. 
While Alexa the AI is 100% free, the voice assistant is typically made available through paid Amazon devices and Amazon Echo speakers. Some examples of smart speakers with Alexa built-in include the Amazon Echo Dot, Amazon Echo, Amazon Echo Show, Echo Plus, and Echo Auto.
If you want the longer answer as to whether Alexa is free and if there are any hidden charges, read on!
---
Does Alexa Think She's Free?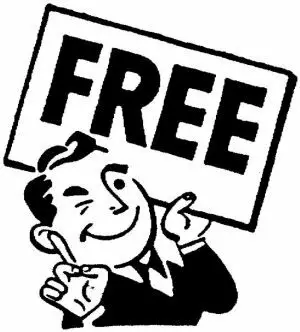 Anyone who knows me knows what I super-fan I am of Amazon Alexa. An early adopter of Echo devices, I've been using Alexa for over three years now. At last count, I have more than 10 devices with Alexa built-in [11, to be exact].
So yeah, I'm a bit of an Alexa nut.
There are, however, a few things Alexa does that annoy me. The first is when she drops one or more speakers out of my multi-room music configuration. Thankfully, I finally figured out how to fix that one. I will include a link to my fix at the end of this post.
The second thing is when I ask a question on one Alexa device and another device answers. For example, if I say, "Alexa, what's the weather" to the Echo Dot on my desk, sometimes my Echo Show in the next room answers. This makes me grumpy.
While you can't adjust the microphone sensitivity on your Echos just yet, there are some things you can try to make this happen less often. I'll include a link to a blog post I wrote that can help you with this below also.
Finally, there are some basic things I would expect Alexa to know the answer to…and then she goes off the rails and misses the boat completely. Asking "Alexa are you free" is one of them.
"Alexa, are you free?"
She replies: Here's something I found on the web, according to health wiki.com: you are free to eat what you desire. After all, you are grown."
Say wha?
"Alexa do you have a monthly fee?"
She replies:
Alexa, do you have any hidden charges?
She says, "Sorry, I don't know that one. Wah. wah. wah.
---
Is Amazon Alexa Free to Use? The Full Answer …
Since Alexa doesn't seem to know the answer, let me help you get to the bottom of it. Is Alexa free to use? Yes. You can use Alexa for free by downloading the Alexa app to your iOS or Android phone. You can also set up Alexa for free on Windows 10. But if you want the full experience, you are better off purchasing one of Amazon's Echo devices. That way you can talk to Alexa hands-free, which is kind of the point.
Also, while there is is no subscription cost to use Echo and you get a ton of free services, Amazon Prime members generally will get a lot more out of it. Prime members get free music, free shipping, and a bunch of other perks as well.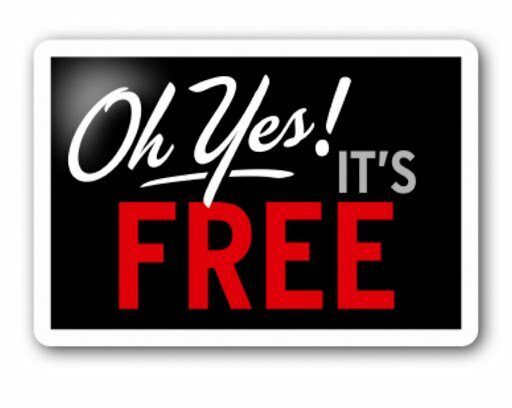 So, to reiterate, Alexa is an AI. The AI is free. The devices you use to talk with Alexa, including your iPhone, Amazon Echos, and even your PC are not.
---
Some Third-Party Devices Do Have Fees
In addition to Amazon, many companies have made their smart devices compatible with Alexa for voice control. Most of these devices you will also need to pay for. Some examples include
Philips Hue smart lights
iRobot and many other brands of robot vacuums
Ecobee and Honeywell smart thermostats
August Smart Locks
Smart plugs
Security cameras like Wyze and Arlo Pro
Ring security alarms
Some third-party companies are also licensing and building Alexa in too. For example, I was recently shipped a Logitech Harmony Express remote control that has Alexa built-in. That's right, it will work to voice control our TV without another Echo device. I wrote a blog post about it over here. Once you purchase an Echo device, you get unlimited use of Alexa. There is no monthly fee.
---
Is There A Monthly Fee for Alexa?
No. There is no monthly fee for most of what Alexa has to offer. This includes things like:
Listening to news and podcasts
Getting the weather and tide reports
All sorts of news
Setting a kitchen timer or an alarm
Playing your favorite songs on a music service or music services to which you subscribe like Pandora, Prime Music, Apple Music, and Spotify
Note: Depending on the service, a music subscription fee may apply. Usually, this will give you unlimited access to your favorite music stations, playlists, radio stations, plus pretty much all of today's top hits and specific songs that you choose. For example, Spotify Premium and Spotify Connect cost more than the free version of the Spotify app. If you already have an Amazon Prime subscription, Alexa users are able to some music for free.
However, there are some paid Alexa skills and services that you can use with Alexa that do require either a one-time payment or a monthly fee. For example, the "premium" versions of most streaming music services [including those listed above charge a monthly or annual fee].
---
What's the Difference Between Alexa and Echo?
It surprises me how often I see people ask this question out in the forums like Quora and Reddit. The best way to think of it is that Alexa is the voice inside the device and Echo is the actual device. Alexa is the AI [artificial intelligence software created by Amazon], and Echo is the hardware used to broadcast the AI.
You can use Alexa voice commands via a wake word to control everything that we discussed so far plus
---
How Can I Get Alexa For Free?
If you aren't ready to pony up some cash even for the inexpensive new Echo Dot, and just want to give Alexa a try, there are two ways you can get her for free.
Download the Alexa app to your iOS or Android smartphone
Install the Alexa app for Microsoft Windows 10
CNET has some helpful instructions on installing and using the Alexa app here. The Verge has instructions for installing Alexa for Windows 10 here.
Pro Tip: If you decide you do want to buy an Alexa device, you can get great deals on Echo products, Amazon Fire TV with Alexa, and even Amazon's own tablets with Alexa built in — if you wait for holiday sales or Amazon Prime Day. The company offers better deals for a limited time during these special times of the year.
---
How Much Does Alexa Cost a Month?
You haven't been listening. JK! LOL. There is no monthly fee to use the Alexa voice services. However, if you want to use special Alexa skills or devices that require a service fee, either a one-time fee or a monthly fee may apply.
Still, you get a ton of value with what Alexa gives you for free out of the box.
---
Are There Any Hidden Costs of Using Alexa?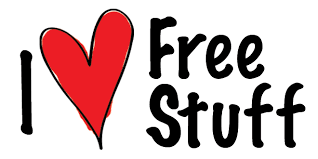 No. The basic functionality that you get with Alexa is 100% free. Most smart device manufacturers make it pretty clear if there are fees involved for using their services. However, the usual disclaimer applies. "Caveat emptor!" I think this is correct Latin for "Let the buyer beware." Indeed, I just Googled it. LOL.
Just make sure that for any Alexa related products or skills that you want to buy, you read over the product info [and customer reviews] before hitting that Buy button.
---
What Is The Best Way To Get Started with Alexa?
Now, that you know the answer to the question Is Amazon Alexa free to use, are you ready to get started with Alexa?
Truly the best way to get started with Alexa is to purchase one of Amazon's Echo devices. This will give you the best overall user experience.
My personal favorite is the Echo Show 10.
The Echo Show 10 Gen gives you all of the benefits of the Alexa voice AI, plus you get a smart touch screen that will display song lyrics, news, weather, movies, step-by-step recipes, and more. However, this is one of the more expensive Echo devices. The Show 10 Gen is a bit pricey and unless you want the screen to follow you around the room, the 2nd Gen gets you some extra bang for your buck.
You can check out this blog post I wrote on the Echo Show 2nd Gen vs the new Echo Show 10.
There are cheaper Echo options with screens including the Echo Show 8 and Echo Show 5. If you want a budget option without a screen, check out this blog post I wrote about the new Echo Dot 4th Generation.
---
Is Amazon Alexa Free to Use – Your Turn
I hope you found this article helpful, and that I thoroughly answer the question 'Is Amazon Alexa free to use' for you.
If so or if no, would you please enter the words "Helped" or "Still confused" in the Comments field below? Blog comments will give this page a boost in Google, so I appreciate it greatly if you do.
So what do you think about Alexa being free as an AI?
Do you already own one or more Alexa devices? Are you an Alexa super-fan like me? Do you agree that this is machine learning at its best?
Again, please leave me a comment below and let me know.
Enjoy Alexa—even if you decide to pay for her ?!
---
How to Fix Common Alexa Problems
As promised, the following are those links to fix a couple of the most common problems with Alexa [multi-room music and mic sensitivity].
The first two of these links are among my most popular blog posts, so I know others find them frustrating as well. I'll also include a few links to some other challenges folks have.
---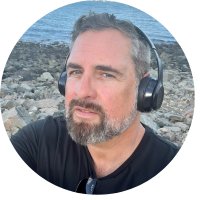 Tim Brennan, a tech blogger and host of the @TecTimmy YouTube channel, writes about smart homes at oneSmartcrib, home theaters at UniversalRemoteReviews, and AI in writing at Writeinteractive. He holds a Journalism degree from Northeastern University and has covered technology for three decades. He lives on the ocean in Nahant, Massachusetts.