Affiliate Disclosure
As an Amazon affiliate, I earn from qualifying purchases.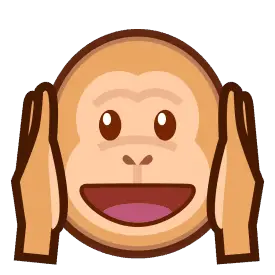 In this post, I'll walk you through the process of how you can prevent Alexa from recording private conversations [step by step].
dropcap]O[/dropcap]K, ok, try to simmer down.
You probably heard the news that Amazon employees can to listen to your private conversations with Alexa.
And now you're grumpy ?.
While I have known that Amazon saves our recorded conversations for a while, this CNN report was a bit of a bombshell for some.
Don't fret, grumpy gills. I'm here to help increase your privacy so you can use Alexa with better peace of mind.
To prevent Amazon from listening to your conversations, you need to update privacy settings in the Alexa App.
To prevent Amazon employees from listening to your conversations, you need to update two privacy settings in the Alexa App. Here's the short version of how you do it: Go to Settings > Alexa Account > Alexa Privacy > Manage How Your Data Improves Alexa, and toggle off 'Help Develop New Features' and 'Use Messages to Improve Transcriptions.'  
If you would prefer to see this in action, Today has a nice video overview of the procedure.
What follows is an illustrated guide with screenshots to help you disable the settings step-by-step.
---
So What's the Big Deal?
If you have been following the news lately, there have been several reports as to how Amazon stores and keeps your video recordings.
This NBC news report summarizes the concerns of many customers:
CBS This Morning broadcast a general discussion about the impacts digital assistants are having on our privacy not long ago.
The good news? Amazon is responding with more and more options to help protect your privacy when it comes to Alexa. This procedure is just one of several things you can do to improve your privacy.
---
How to Prevent Alexa from Recording Private Conversations in the Alexa App – Step by Step
Step
1
From your smartphone or tablet, open the Alexa app. In case you forgot, the icon looks like this.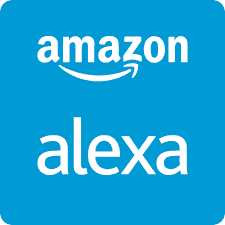 Step
2
Click on the little "hamburger" icon in the top-left corner of the Alexa app.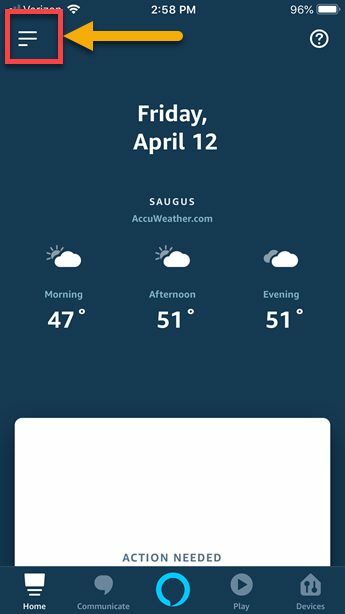 It doesn't really look like a hamburger ?, but that's what it's called.
Step
3
Tap the Settings tab.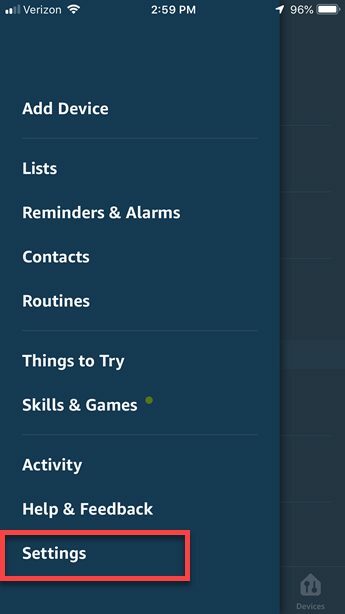 And this doesn't really look like tab ?. What the heck??
Step
4
Tap the Alexa Account tab.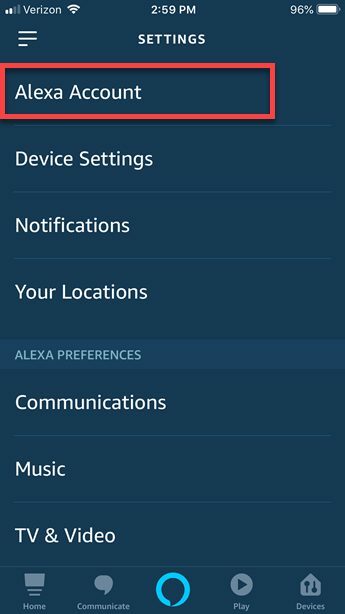 Step
5
Tap on the Alexa Privacy tab.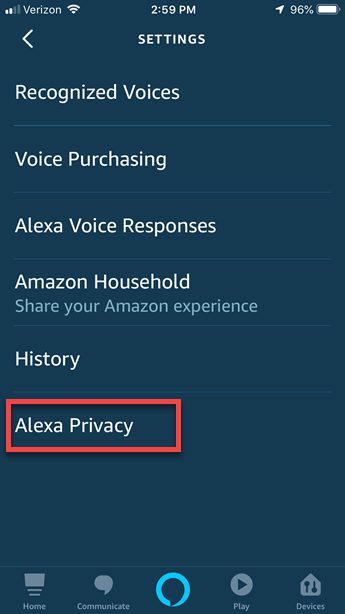 Step
6
Tap Manage How Your Data Improves Alexa.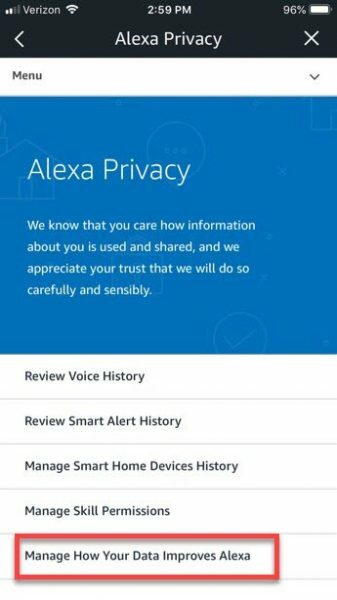 Step
7
Tap on the toggle next to Use Voice Recordings Help Develop New Features AND the one next to Use Messages to Improve Transcriptions.
They should both move from ON state (green) to OFF state (grayed out like below).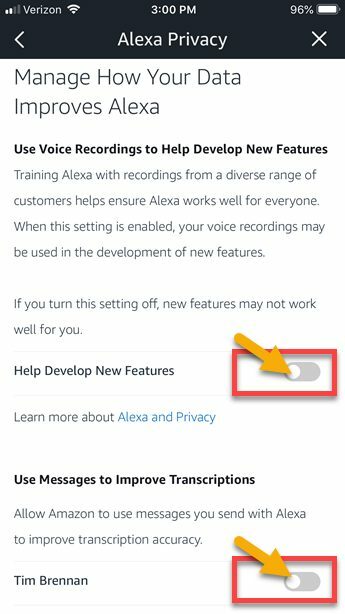 ---
Can I also Adjust These Settings on Amazon.com?
Yes! If you would prefer to change these settings via your computer, you can do so via the Amazon's Alexa privacy settings page.
How to Prevent Alexa from Recording Private Conversations Using Your Computer
Rich DeMuro has a great video tutorial on how to do this, so I won't bore you by typing the steps out here.
---
What Are Other Ways I Can Protect My Privacy With Alexa?
If you want more control over the data that Amazon records when you use Alexa, check out this post: Privacy Alert: How To Find & Delete What Alexa Records On Your Echo.
You can also visit Amazon's Alexa privacy settings page that covers how to review your voice history, manage skill permissions, and more on how manage how your data improves Alexa.
Amazon also has a detailed guide on how to manage all of your privacy settings.
Craig's Tech Talk talks about some additional privacy concerns with Alexa devices, including hacking.
I agree with Craig.  I'm not super concerned about this either. He hits the nail on the head by saying the risks are too great for Amazon. AND Amazon is doing more and more to address our privacy concerns.
---
Prevent Alexa from Recording Private Conversations  – Sound Off
Do you think it's creepy that members of Amazon's staff can listen to what you ask Alexa? Or do you think that it's OK for Amazon to listen in to your Alexa conversations?
After all, they are just trying to improve Alexa, right?
Right???
I gotta say that while my well-documented crush on Alexa continues, this one caught me by surprise.
But is it enough to prevent me from helping to improve the product?
You bet it is.
I don't think I've ever asked Alexa anything risque.  I am even OK with the fact that my data gets recorded on Amazon's servers.
But there's something about having real people on the other end of the line that I don't like.
SO, yes! I also followed the procedure above to disable the capability.
I hope you found the above steps helpful, and I would love to hear your thoughts on all of this.
Please leave a comment below and let me know what you think.
Cheers,
"Tec Timmy"
---
How to Prevent Alexa from Recording Private Conversations: Please Share
If you found this article helpful, maybe it could help someone else.  Would you mind sharing it using the colorful social media buttons at the top and bottom of this page?
Thank you?. It really helps this blog out a lot.
---
You Might Also Like
If you enjoyed reading this, you might also like some of our other articles on Echo and Alexa.  We'll list a few of them below.
How To Troubleshoot Alexa Multi-Room Music on Amazon Echo
Echo Show vs Facebook Portal vs Portal Plus vs Nest Hub Max: Which BIG Smart Display Is Best?
Amazon Echo Dot Kids Edition vs Echo Dot 3rd Generation [and 2nd Gen]
Echo Show 2nd Generation vs 1st Gen: Review & Comparison Guide
3 Home Security Cameras That Work w Amazon Echo Show/Spot, Your Smartphone, and FireTV
---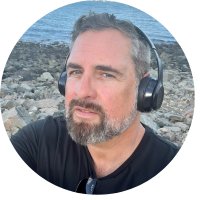 Tim Brennan, a tech blogger and host of the @TecTimmy YouTube channel, writes about smart homes at oneSmartcrib, home theaters at UniversalRemoteReviews, and AI in writing at Writeinteractive. He holds a Journalism degree from Northeastern University and has covered technology for three decades. He lives on the ocean in Nahant, Massachusetts.